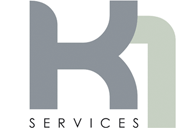 K1 Services
Oy K1 Services Ab (K1S) is an independent consulting company founded in October 2003 with the mission to deliver high quality IT consultancy services.
Oy K1 Services Ab delivers consulting services in the areas of
• Program and Project Portfolio consulting and coaching
• Project Management of complex IT/IM engagements
• Process and organization re-engineering
To maximize customer value, K1 Services actively maintains a network of top class consulting services companies as well as technology providers.
"The level and quality of K1 Services' support has been exemplary. We have been impressed with their excellent knowledge in contract management processes and with the quality of their work."
Vice President, Legal Affairs
"Got the required skills and tools?"
Do you have the required skills to get your development project initiated in the best way?
Value through collaboration